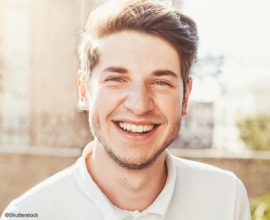 Have you ever felt embarrassed by your smile? Do you ever feel self-conscious about the appearance of your teeth? If so, we have exciting news for you! Cosmetic dentistry is a branch of dentistry that focuses on improving the health and appearance of your smile.
Our dentists offers cosmetic dentistry to help improve your smile. If you are feeling self-conscious about your teeth, then why not ask about which cosmetic dental treatment is right for you? Our team at Louisiana Dental Center in Houma, Louisiana, would be happy to explain more about the services we offer.
Here is a list of benefits that cosmetic dentistry could offer for your smile:
– Various treatments and procedures can be used to adjust the color of your teeth and to remove deep stains and discolorations.
– Different caps and covers can be crafted and placed over teeth to dramatically improve their look.
– Teeth can be cosmetically enhanced by altering their shape and size.
– It may be possible to apply thin shells to teeth to alter their appearance.
– If you have any holes in your tooth enamel or are beginning to show signs of dental erosion, cosmetic dentistry treatments can be used to not only fill in the gaps but also improve the look of the tooth.
– Cosmetic dentistry refers to dramatically enhance the look of your smile.
As you can see, cosmetic dentistry could offer many benefits to your smile. If you have questions about how to improve your smile, or if you need help with your oral health, please call us today at (985) 876-0448. Our dental team is happy to make you an appointment.