Brian Babin, D.D.S.
Dr. Brian Babin was born and raised in Houma and graduated from the LSU School of Dentistry in 1988. He lived in Colorado from 1996-2012, where he served as dentist for the Colorado Avalanche professional NHL hockey team. Dr. Babin enjoys traveling and fishing and is excited about coming back to his home town to serve the residents of Houma.
---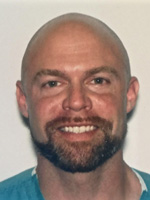 ---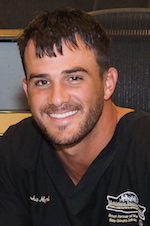 Joshua Hafford, D.D.S.
Dr. Joshua Hafford attended Archbishop Rummel High School in Metairie, Louisiana State University in Baton Rouge and the
Louisiana State University School of Dentistry
in New Orleans. He is married and has no children. Dr. Hafford enjoys Saints, Hornets, and LSU sports, as well as golf and fishing.
---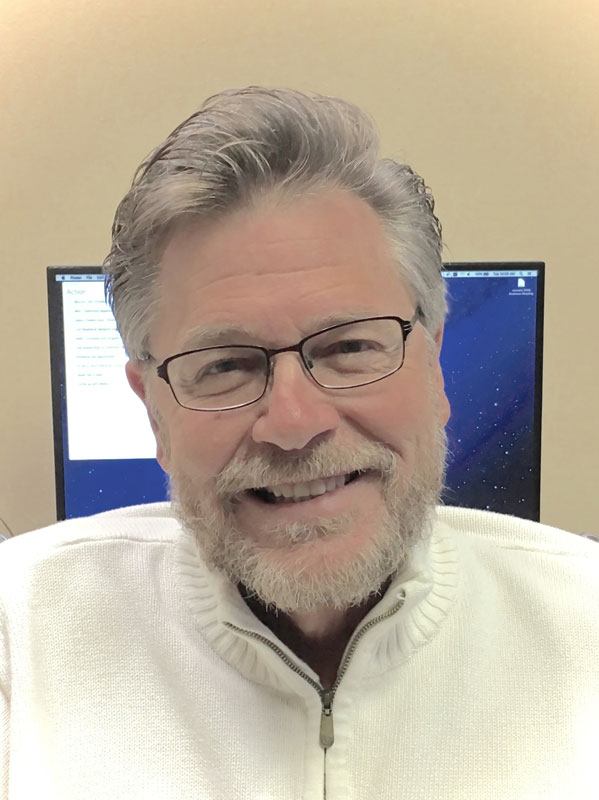 ---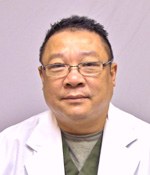 H. Joseph Le, D.D.S.
Dr. Le was born in Saigon, Vietnam, but was raised a Cajun in Basile, Louisiana. He earned a Bachelor of Science in microbiology and biochemistry from Louisiana State University and a Doctor of Dental Surgery degree from LSU School of Dentistry. Dr. Le enjoys doing charity work and watching football. He also loves his job: "I was born to be a dentist," says Dr. Le.
---
Steven Le, D.D.S.
Dr. Steven Le was born and raised in Biloxi, Mississippi. In 2007, he moved to New Orleans to attend Xavier University, where he earned a Bachelor of Science in biology with a minor in chemistry in 2011. He then went on to receive his Doctor of Dental Surgery Degree from LSU in 2016. Dr. Le is a member of the American Dental Association and Louisiana Dental Association. He currently lives on the Westbank with his wife. Dr. Steven enjoys dancing, hanging out with friends and riding his bike.
---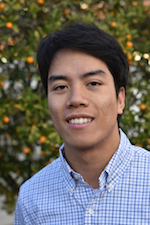 Khanh Luong, D.D.S. – Orthodontist
Dr. Luong received an undergraduate degree from the University of Louisiana – Lafayette, then a Doctor of Dental Surgery degree from the Louisiana State University School of Dentistry. He completed a residency at the University of Nebraska Medical Center. Dr. Luong enjoys soccer and golf.
---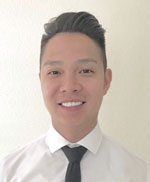 Danh Nguyen, D.D.S.
Dr. Danh Nguyen was born and raised in Ocean Springs, Mississippi. After graduating with honors from Ocean Springs High School, Dr. Nguyen obtained an Associate degree in Radiologic Technology from
Mississippi Gulf Coast Community
. He then moved to Metairie, Louisiana and obtained a Post-secondary Certificate in Nuclear Medicine from
Delgado Community College
. During his many patient interactions as a practicing radiology technician/nuclear medicine technologist, he decided to further his passion in health sciences.He graduated Summa Cum Laude with a Bachelor of Science in Biology from
Xavier University of New Orleans
and achieved his Doctor of Dental Surgery from
LSU School of Dentistry.
Dr. Nguyen is honored to provide exceptional dental care to the people of Louisiana. He is a Black and Gold Saints fan and enjoys traveling and spending time with family and friends.
---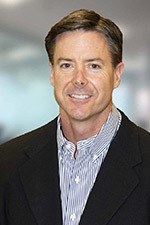 Michael Peneguy, D.D.S 
Check back soon to meet Michael Peneguy, D.D.S
---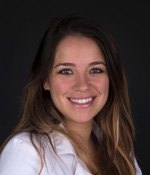 Laura Porras Smith, D.D.S. – Periodontist 
Dr. Laura Porras Smith is a graduate of
Universidad Latina de Costa Rica
where she received her D.D.S. in 2004. She then practiced as a general dentist for 3 years in a private practice in San Jose, Costa Rica. In 2013, she worked at a periodontist practice in New Orleans, Louisiana. She was then accepted into a fellowship for 1 year at
Louisiana State University
where she received training restoring single and multiple dental implants with the newest techniques.In 2014, she accepted a position in
Louisiana State University's
Post-Graduate Periodontal Program which she completed in 2017. She received extensive surgical and non-surgical training for modern periodontal and dental implant therapy including periodontal plastic surgery, bone grafting, implantology and what many people refer to as "gum disease." Dr. Laura P. Smith is also certified by the Institute for Advanced Laser Dentistry for proficiency in Dental Laser Surgery.
Dr. Smith's professional memberships:
Dr. Smith's personal achievements and activities
She is married, has two children, and lives Uptown in New Orleans. She enjoys spending time with her family, running, biking around the city and exploring new places and restaurants.
Dr. Smith's philosophy
She likes to sit down with each patient and reinforce methods to prevent further oral and periodontal disease. She likes to explain to the patient the many different treatment options using the most up to date diagnostic tools available and then provide the best treatment to suit that patient's individual needs. Her first choice is always saving natural teeth, but if that is not possible she will always present the most modern alternatives available for her patient. She likes to treat each patient as if they were a member of her own family.