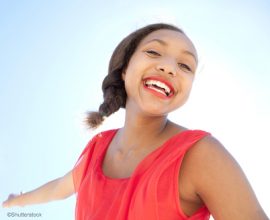 Do you have stained or discolored teeth? Do you dream of having a whiter smile? If either of these questions describe you, we may be able to help. People who have stained or discolored teeth may struggle with confidence in their smile. Our office is proud to offer teeth whitening to patients who may have qualifying dental health and desire it.
What could stain or darken teeth?
There are many different reasons that teeth may become stained or darkened. Some illnesses or medications could cause your smile to darken. Other reasons may include:
-Age
-Fluorosis
-Smoking or tobacco use
-Poor dental hygiene
-Certain foods and drinks
While many products in stores can claim to whiten your smile, their effects may only be temporary, or they could even harm your smile. At Louisiana Dental Center, our dentists can evaluate your dental health before the treatment to determine teeth whitening is the right option for you. We use a powerful, yet safe, whitening gel that could give you results in as few as one treatment.
If you live near Houma, Louisiana, and would like to know more about teeth whitening, you can contact one of our team members at (985) 876-0448. Now may be a great time to get your smile ready for the summer!