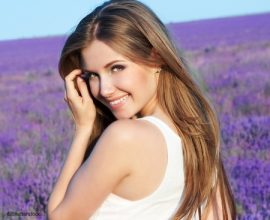 Do you want to have a straighter smile? Have you been looking at Invisalign® as an alternative to traditional metal braces? There may be many reasons that you may not desire to use braces, and perhaps the high visibility of braces may be high on that list. Today we would like to share with you our top 10 reasons why we love Invisalign.
1. No dietary restrictions. You may take the aligners out whenever you are eating, whether it's a snack or a meal. This eliminates the need for dietary restrictions as the aligners shouldn't be worn when food is present in the mouth.
2. Invisalign is custom-made for your smile, which means that it can specifically treat your smile's needs.
3.They can be practically invisible.
4. For the best results, we recommend that the aligners should be worn for at least 20-22 hours a day. If you have a special event, this form of treatment can allow you to remove them every now and then.
5.No metal wires or brackets. Along with being nearly invisible, without wires or brackets you may experience fewer dental emergencies.
6. The aligners can be easy to maintain. Each night, you should rinse them off and gently brush them with toothpaste and a soft bristled brush.
7. Because they are removable, you can still brush and floss your teeth as you normally would.
8. You may not need to have any physical limitations when it comes to sports. Traditional braces could restrict what you may do or, at the very least, force you to make adaptations.
9. They can be used to help correct nearly all of the common bite and teeth-straightening issues.
10. Over 5,000,000 people have used Invisalign to correct their teeth.
If you would like to learn more about Invisalign in Houma, Louisiana, or want to set up a consultation with one of our dentists, please call (985) 876-0448 today. At Louisiana Dental Center, we can't wait to help you get a smile you can be thrilled to share.